Description
Enjoy from your kitchen a fun cooking class live from our top-rated school in Madrid. Follow our local chef directions in English to prepare an authentic Spanish dinner. This is an interactive step-by-step class where you are invited to replicate chef's tasks while he monitors your work so that no one is left behind.
While you cook renowned Spanish recipes, the chef will tell you stories about those dishes and why food plays a key role in Spanish life. Questions are always welcome, whatever the subject, as the goal is to have fun while immersing yourself in Spanish culture.
Classes
We have two classes, offered several times a day to fit different time zones. Both options are easily adaptable to any dietary requirement (vegan, gluten-free, dairy-free,...). Just let us know when you contact us.
How it works
We use Zoom to stream the classes, so you'll need an account on this App (it's free).
We have selected recipes that don't require rare ingredients, special set-up, or above-average culinary skills. Easy to find, easy to make, ready to eat.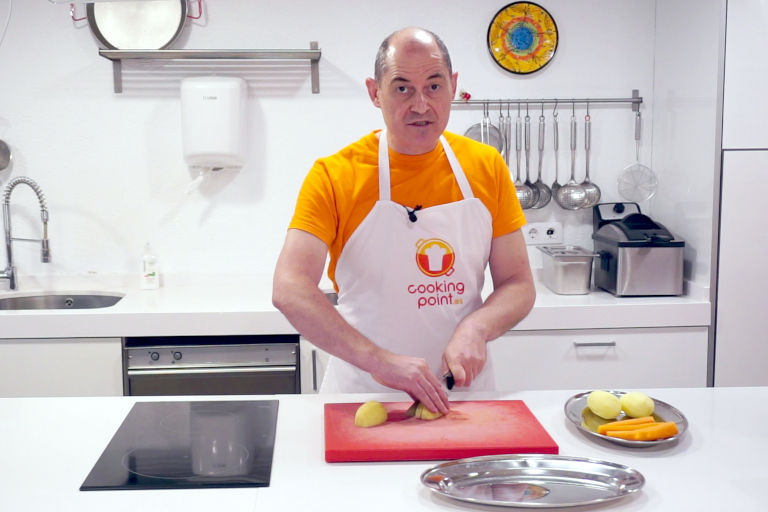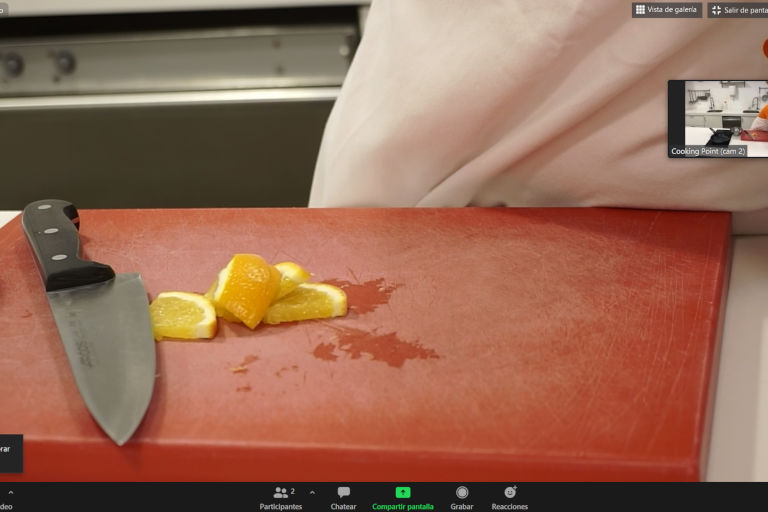 When you sign up, you receive a booking confirmation email with:
Confirmed date and time of the class (in your local time).
Class Handbook, a file including:

Recipes.
Grocery list, with alternative ingredients in case you can't find them or you have dietary requirements.
Kitchenware checklist, to make sure you have everything at hand during the class.
Technical guide to get things ready before the class (Zoom instructions, kitchen set-up...).
Two days before the class, you receive a Zoom link to connect to the videocall.
The dishes are meant to be eaten after class, but we'll show you ways to store and reheat them later. Recipes are designed for 2 servings, but can be doubled easily. Ask about cuantities if you are cooking for more.
We require a minimum of 2 adults per booking, although they can join the class from different places.
Gift Certificates
Our classes are a memorable gift for foodies who are always looking for new flavors. You can buy a gift certificate, valid for 1 year, and we will send you a printable certificate. Minimum 2 adults per gift. Email us ([email protected]) or use the contact form below with your friend's name and dedication.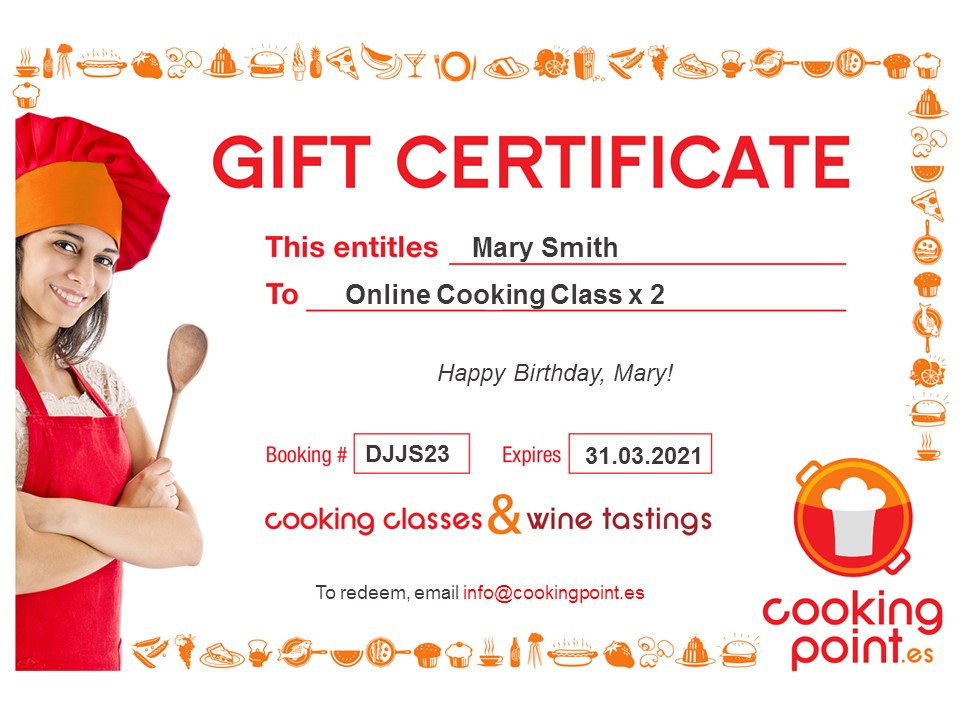 Private classes
Surprise your family and friends organizing a cooking party and give family video calling a boost. Kids will love it too, as there are always tasks for them in class.
How about an online team building event? where coworkers show off their culinary skills while having a break from working from home.
Or what about a distinct extracurricular activity to improve high school or college remote learning resources?
Live online classes open a new world of opportunities, don't hesitate to share your ideas and we'll do our best to make them come true. Please, use the fill-in form below.
Inquries
For gift certificates, private classes or any other enquiry, please send us a note. We'll reply within 24 hours:
Name
E-mail

*
Message
*

: We'll use it just to reply you. We won't spam.