Online Private Events
As a mirror of our in-person private events we offer live online events where participants follow from home our chef directions to prepare a Spanish menu.
It is an interactive step-by-step class where participants replicate chef's tasks while he monitors their work so that everybody can get a worthy result. The activity is in English and is led by a local chef.
Surprise your family and friends organizing a cooking party and give family video calling a boost. Kids will love it too, as there are always tasks for them in class.
How about an online team building event? where coworkers show off their culinary skills while having a break from working from home.
Or what about a distinct extracurricular activity to improve high school or college remote learning resources?
How it works
We use Zoom to stream the classes, so you'll need an account on this service (it's free).
We have selected recipes that don't require rare ingredients, special set-up, or above-average culinary skills. Easy to find, easy to make, ready to eat.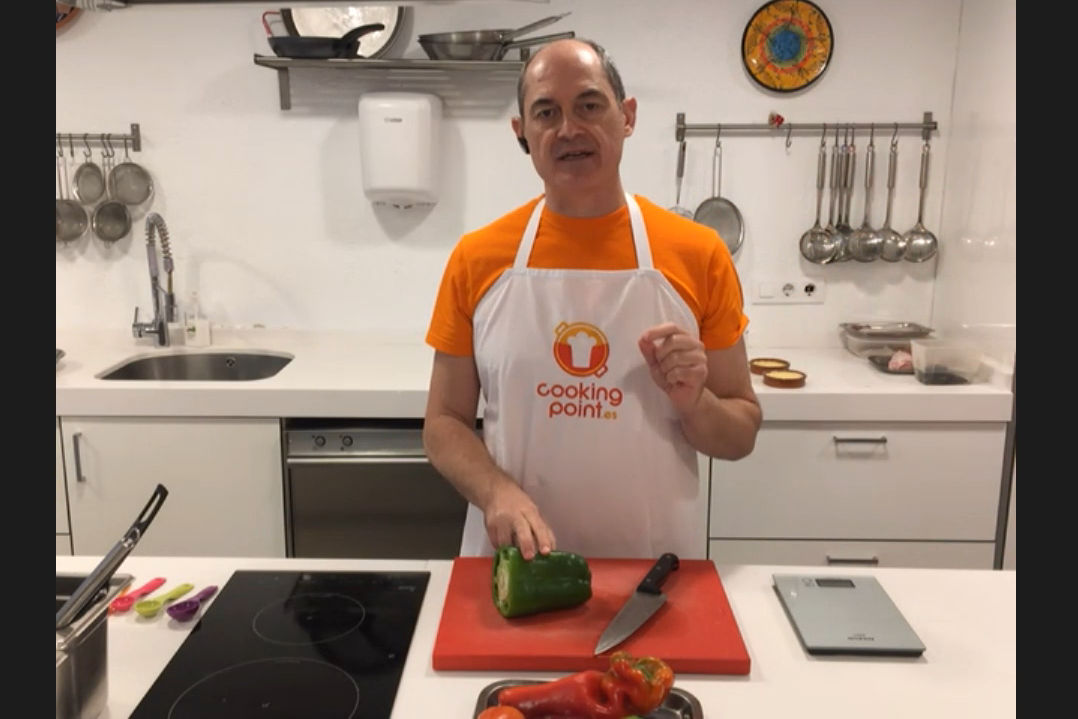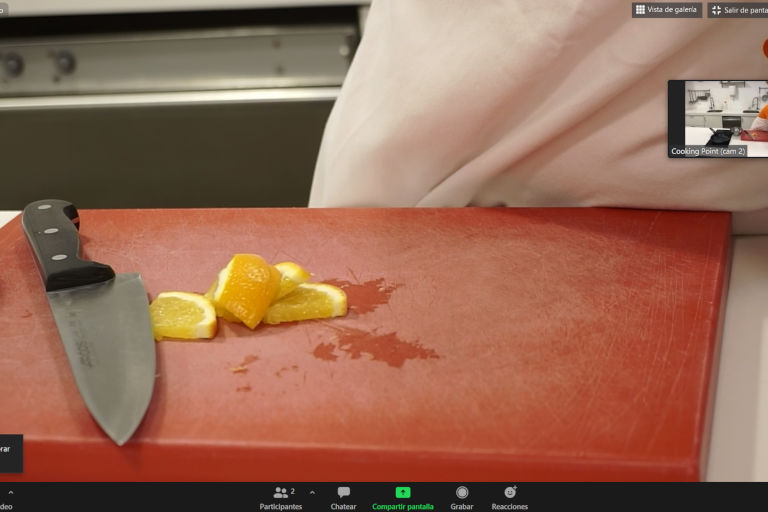 As the event leader, you will receive an email to share with the other participants. It contains the following info:
Schedule of the class in your local time.
A Zoom link to connect to the videocall.
A Class Handbook, a pdf file that contains:

Recipes.
Grocery list, with alternative ingredients in case you can't find them or you have dietary requirements.
Kitchenware checklist, to make sure you have everything at hand during the class.
Technical guide to get things ready before the class (Zoom instructions, kitchen set-up...).
The dishes are meant to be eaten after class, but we'll show you ways to store and reheat them later. Recipes are designed for 2 servings, but can be doubled easily. Ask about cuantities if you are cooking for more.
Inquries
Contact us to get further details and quotations (here or by email at info@cookingpoint.es). We'll reply within 24 hours:
Name
E-mail

*
Message
*

: We'll use it just to reply you. We won't spam.
Not Decided Yet?