Spain's regional diversity, in terms of climate, landscape, and ecosystems, is reflected also in our wines, which range from light, dry whites from the cool Atlantic region of Galicia (Northwest), to heavy, alcoholic reds in the Mediterranean and South. Additionally, Andalucia (South) is known for the production of fortified and dessert wines, the most famous of which is Sherry.
Vines have been cultivated in Spain since between 4000 and 3000 BC. However, it is not until the 2nd century BC that Carthaginians grew wine in Spain during the Roman Empire. Since then, this precious liquid has been shipped to the at that time metropolis like Rome, England in the Middle Ages or France during the second half of 19th century when her vineyards were devastated by mildew and phylloxera plagues.
Nowadays, Spain is the country in the world with the largest land devoted to vineyards, which bring us to the top 3 wine producers only with Italy and France ahead of us. By the way, the 2nd largest extension is in China, however, most of it is devoted to table grapes.
If you are a wine lover, Spain is your country, because so far wine has a great value for money compared to our neighbors.
First thing, turn the bottle around
Spaniards often set their expectations about the wine quality on its Denominación de Origen (DO, Designation of Origin), which talks about the production region, as well as some other details about the harvest year, aging time, and the grape varieties used to make it.
This DO thing is like the French Appellation d'Origine Contrôlée (AOC) or the Denominazione di Origine Controllata (DOC) in Italy. Each DO have a standardized label or seal attached to each bottle produced under its rules. These labels are usually stuck at the back of the bottle.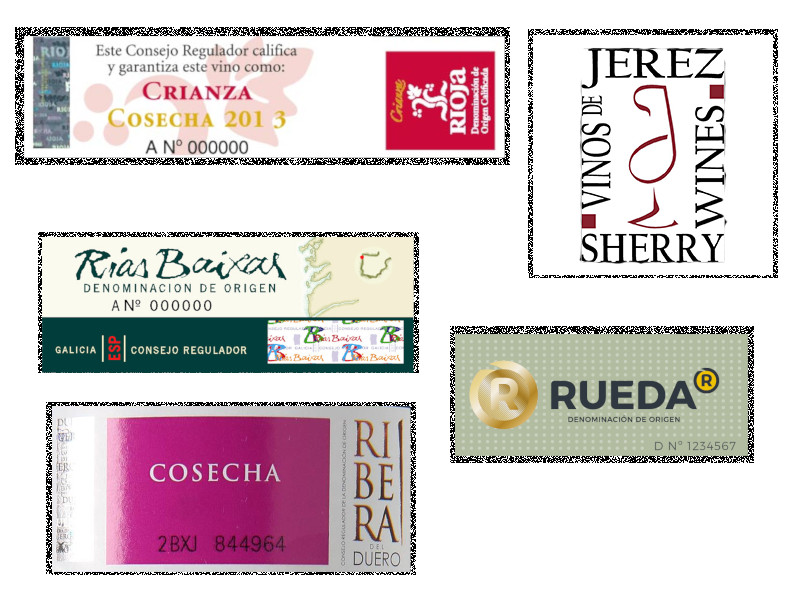 Oak aging, almost a must in red wines
Although there are little variations on the exact definitions among DOs, the red wine back labels include keywords to understand better the time a wine has been aging in oak casks and/or bottles. Thus, the different DOs rules specify the aging period for each officially recognized category of wine:
Cosecha – Young wine released the following year after harvest, with no cask aging or perhaps just a short period of 3-6 months.
Crianza – wines released in its third year after harvest, aged 12 months in oak cask and 12 in bottle afterward. For example, that means that the youngest ones you will drink as of Summer 2019 are from 2015.
Reserva – released on the fourth year after harvest, aged a total of 3 years between barrel and bottled, with a minimum of 12 months in a barrel.
Gran reserva – released in the fifth year after harvest, aged a minimum of 2 years in cask and 3 in bottles.
For example, the Rioja bestsellers are usually Crianza, when the oak flavor is well balanced with the fruity primary aromas. Conversely, most of the white wines you will find are young, dry ones (except for Sherry wines, which deserve a whole new chapter).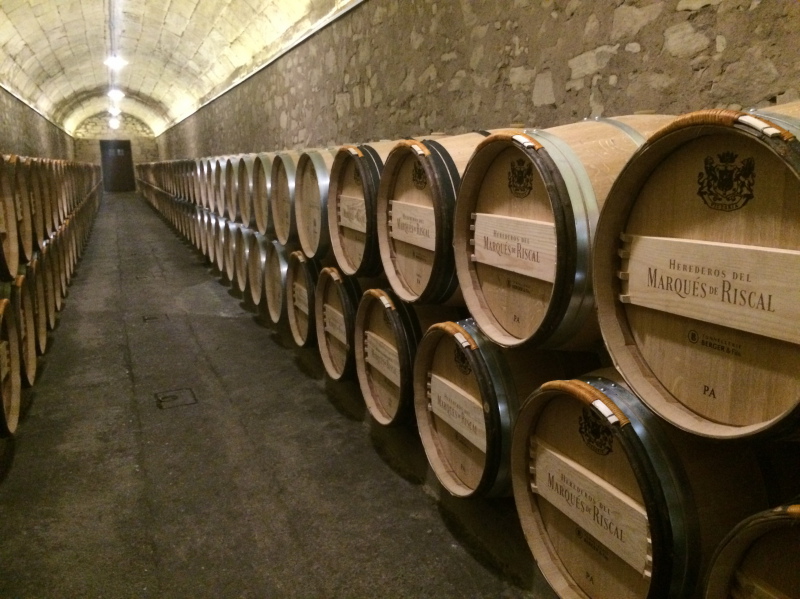 Most important wine-making regions in Spain
Obviously, the wines you will find in a restaurant's wine lists will depend on the region you are visiting. However, there are a number of regions whose wines are available almost in any eatery or bar.
Rioja
Sitting along the upper Ebro river, in the North, this is the oldest and most well-known wine region in Spain. Its climate is not as rainy as the Basque Country, her neighbor in the North, and is not as extreme (in temps and drought) as central and southern regions.
Rioja is famous for its red wines, from grape variety Tempranillo, which grows and ripens well on the clay and limestone slopes of the mountains that cover the northern area of this region. This variety is supplemented with Grenache and to a lesser extent, Graciano, to give more body and smoothness to the wines.
Rioja red wines are characterized by their barrel maturation, in 225-liter casks introduced by the French, and nowadays made also with American oak, which gives these wines a subtle vanilla flavor that is the classic Rioja's taste.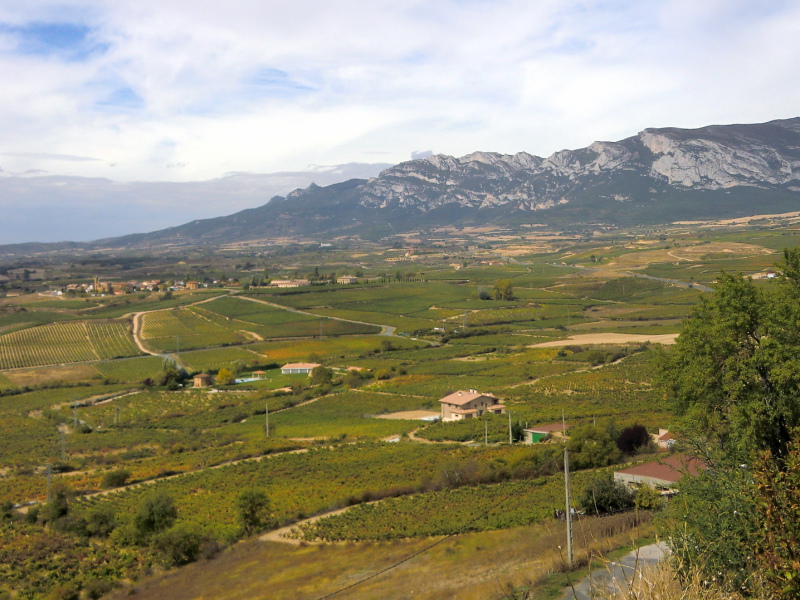 Ribera del Duero
This region is located in central-north Spain, along the upper valley of the Duero River, halfway between Madrid and the Basque Country. The climate there is far more extreme than in Rioja, with more sunny days and high-temperature variability in Summer.
The predominant variety is also Tempranillo (here also called Tinto Fino), but the climate here makes the wines less acidic, more alcoholic, with more body than Rioja's ones. Aging is a common practice as well, but in this case, it is just around 6 months, therefore, can't be labeled as "Crianza" but "Cosecha" (harvest, that is young wine).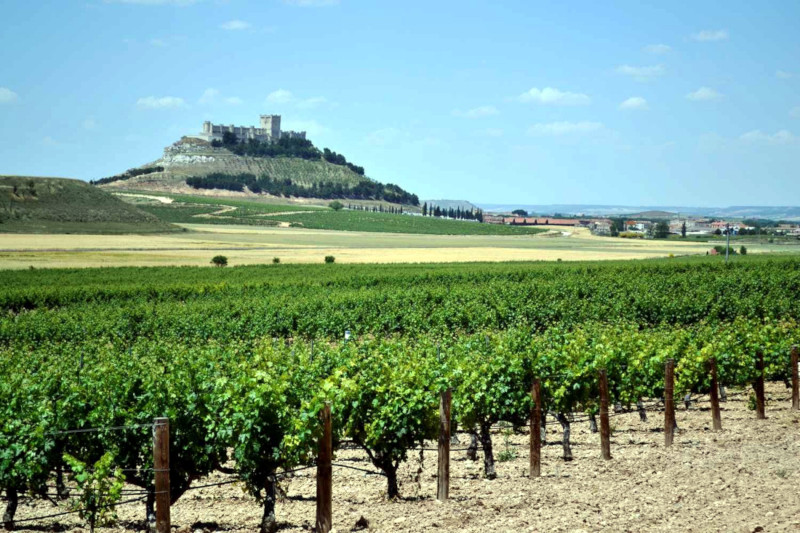 Rias Baixas
Located in Galicia (northwest Spain), by the border with Portugal (across the river you'll find the Vinho Verde region), this relatively new wine region produces white wines from Albariño grape, which gives young, refreshing wines with no aging at all. They are fragrant, intensely fruity, dry wines very appreciated by Spaniards.
By the way, it is a common habit to serve them really cold, regardless of the temperature outside, so don't be surprised if the waiter puts the bottle in an ice bucket after opening the bottles.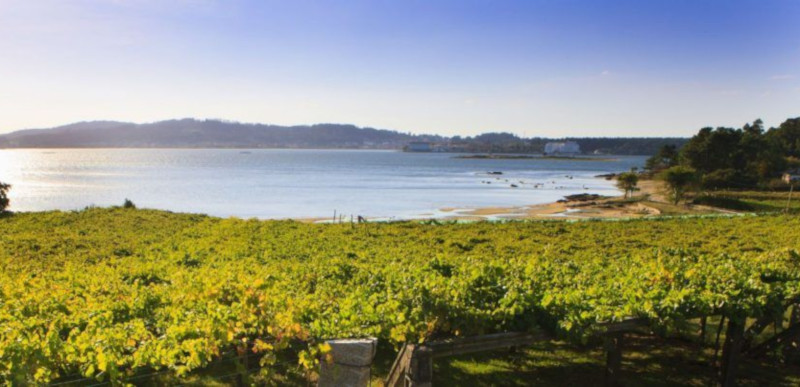 Rueda
This region sits hardly one hundred kilometers from Ribera del Duero downstream of the Duero River. Despite they share soil and climate with most of the latter, this one is focused on producing young white wines from a local variety called Verdejo, which gives refreshing dry white wines with an herbaceous touch.
By far, these wines are the most spread out around Spain, as they are relatively inexpensive and give excellent value for money.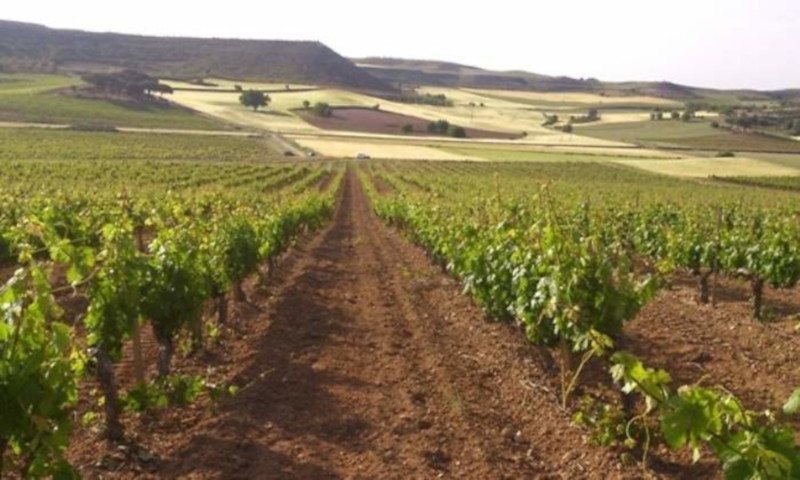 Jerez - Sherry
This wine would deserve a whole blog, but I'll make it short: don't miss it if you are in Andalucia, where it is originally from. It's been very appreciated along the history from middle ages to now.
Sherry covers a range of fortified whites, ranging from the dry pale yellow like the "fino" and "manzanilla", to the thicker, sweeter, full-bodied, amber-colored ones like "oloroso", "cream", or "PX".
These superb wines are conjunction of factors: 1) the mild Atlantic coast weather with sea breezes that alleviate the extremely hot of inland Andalucia; 2) the soil (called Albariza), a white chalky-looking one composed of limestone, clay, and sand which dries without caking, slowly releasing moisture to the vines during the growing season, 3) An aging and blending process called solera that results on blends of several year's harvests.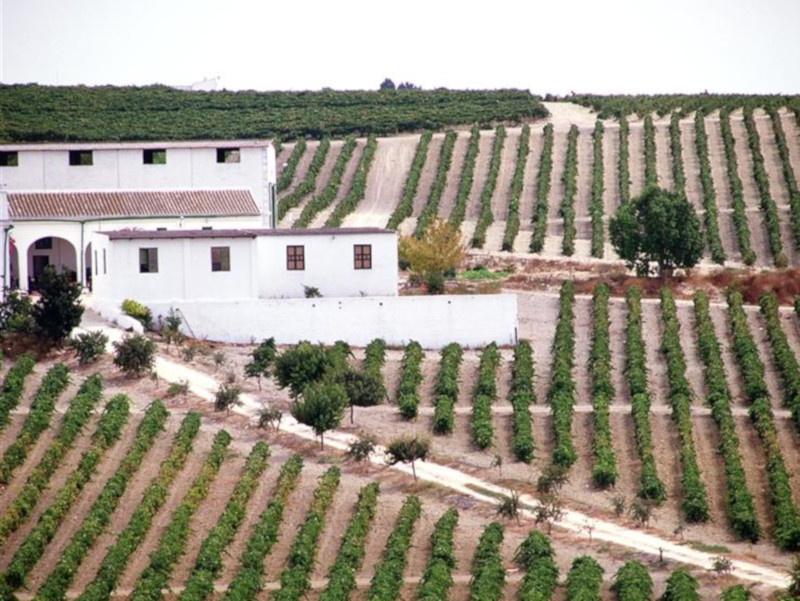 Wines from other regions
Above wines will be present in almost all decent eateries in Spain. Depending on the region you are visiting, you will also find other wines more available locally and that worth sampling. Here you are some examples:
Cava- Almost a religion in Catalonia, where the DO Penedes wine region is located this sparkling wine similar to Champagne, is enjoyed at any time of the day. As aperitive or during meals (very good paella's companion), or mixed with soda and juice to make "white sangria".
Txacoli- This is the wine Basques drink when going out for the aperitive. It's strongly Atlantic-influenced and is sold young, slightly sparkling, and low in alcohol. It is often poured from high to release the fizz.
Elsewhere- I strongly recommend you try local wines (there are wineries in any corner of Spain) that will give you a feeling about the land as well as the food eaten in such region.
Where to drink wine
Any time is a good time to drink good wine. Many bars have a chalkboard with the wines by glass, so it is a good option to try different types and regions. In restaurants, is quite usual to hand out a wine list along with the menu, theoretically ordered by color, region, and winery names.
In case of doubt, you can always order "Un Rioja, por favor!".