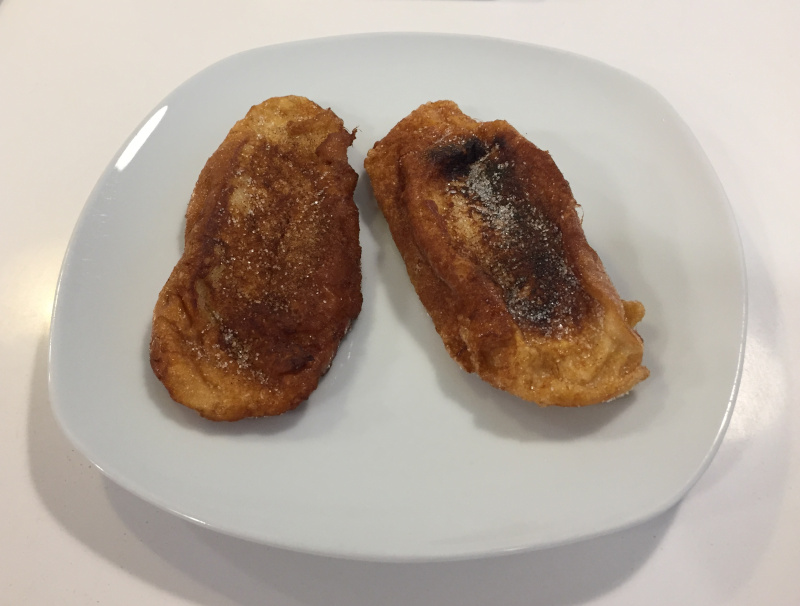 According to the Royal Academy of the Spanish Language's dictionary, a torrija is a slice of bread soaked in milk or wine, dipped in egg, fried and sweetened. Under similar definition we find other dishes from other countries, as the French toast in United States, pain perdu in France, or Fotzelschnitten in Germany. All similar, but all different. In all cases, they try to make a tasty sweet dessert from basic and humble ingredients such as bread and milk.
They probably have similar origins in history, as it seems Romans already enjoyed something like it. The gastronome Marcus Gavius Apicius (AD 1st century), described a kind of porridge soaked in milk that might be considered the ancestor of all this bread andi milk recipes. In the case of the Spanish "Torrija", it is first mentioned in early 16th century in a satiric poem by Juan de la Encina (1468-1529).
For centuries, the torrijas were poor's food: a cheap way to recharge energy using two basic foods such as bread and milk (or wine). Their sobriety turned them into perfect fuel for some days of Lent, during which the Catholic Church forbids its faithful to consume meat. That is why nowadays torrijas are associated to the Easter.
Differences between torrijas and French toasts
As in many other recipes where there are variations among different nations, in the Spanish recipe, you just need to replace butter by (olive) oil and vanilla by lemon zests and cinnamon.
However, the most remarkable difference is that we eat them cold, at room temperature, much better next day they are made. Regarding the time of the day, almost any moment is suitable for eating torrijas, not only for breakfast. As a matter of fact, they are considered a dessert in many houses and restaurants.
Which bread works better
The ideal bread for torrijas is any with close crumb which give tighter consistency in the texture. Due to the amount of dough per inch, closed crumb breads can absorb more liquids when used in recipes that use moist ingredients like here with the milk.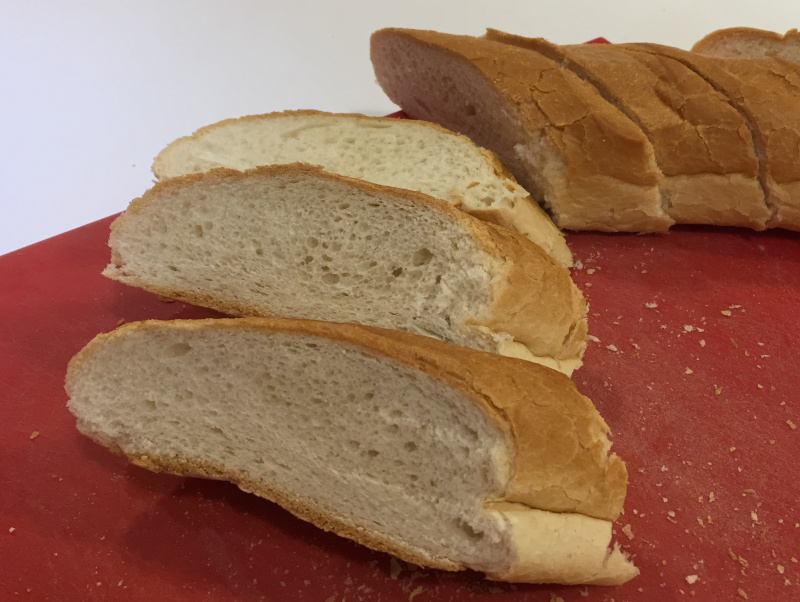 In France it is used brioche or sugar bread, which contain milk, butter, sugar and egg in addition to the flour. In Spain, it is kind of white bread which is not sweet at all, as it has no butter and little sugar. In any case, stale or day-old bread works better because it absorbs more liquid.
Torrijas Recipe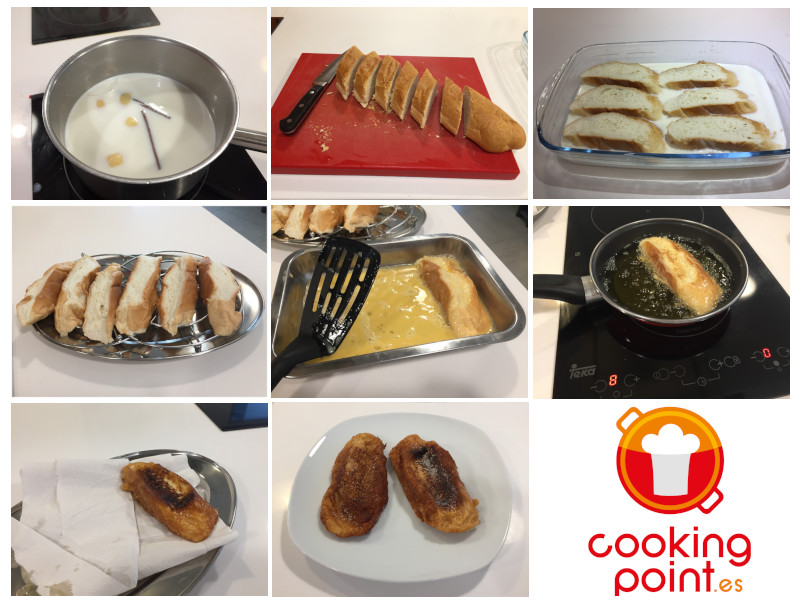 Ingredients:
1 quart (1 liter) whole milk
1 brioche or sugar bread loaf
1 cinnamon stick
Zests from 1/2 lemon and 1/2 orange
1/2 cup (100 gr) sugar
2 eggs
1 cup (250 ml) Olive Oil
Ground cinnamon
Method:
Add zests, cinnamon stick and sugar to the milk. Mix well and bring to boil to flavor the milk with them. Let it cool down to get just warm, not very hot.
Slice the bread in 2 cm slices. It is nice if you do it in angle, so the resulting slices are longer.
Place the slices on a baking pan and cover them with the warm milk. Let them soak for a while, ideally one hour.
Take the slices out and drain them on a grid so the milk drips out.
Whisk the eggs and coat the bread with them.
Fry the slices in a skillet with enough oil.
Lay them on kitchen paper towels to dry the oil.
Sprinkle sugar and ground cinnamon to garnish the slices.
Eat and keep at room temperature.